welcome, houseguests.
Houseguest is
de novo's
inaugural production: a mixed dance performance incorporating butoh and belly dance with live music and original composed music. It explores the tension between quotidian existence and other realities – seen and unseen, invited and uninvited, real and imagined – and explores themes of hibernation, transformation and awakening. It is about deep longing from below and the struggle to stay alive in hibernating sleep. We investigate these themes using a multi-layered, mixed-media approach.
Performances: June 7, 8, 9th, 2013
Venue: Martha Graham Center for Contemporary Dance, 55 Bethune St., New York NY
Map:
http://goo.gl/maps/4b3sy
Click Here to Purchase: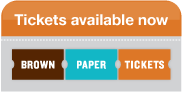 Conceived by Ian Wen and Irina Kom and created by the ensemble.
With: Christian Barthod, Erin Holmes, Aurie Hsu, Lauren Jeanette, Steven Kemper, Irina Kom, Bob Lyness, Hanna Madbak, Hiram Pines, Lauren Marie Robbiani, Estefania Vaz Ferreira, and Ian Wen.
We will also be performing with SPARC* participants from the Hanac JVL Senior Center in Astoria, Queens!
They include:
Eileen A. Baker, Lydia Barcala, Jennie Criskos, Steven George, Alice Jaworsky,
Selenia Martinez, and Angie Welby.
Donate to the Houseguest campaign:
http://www.indiegogo.com/projects/houseguest/x/291047
de novo
is a member of The Field and Fractured Atlas and participates in their programming. Our work is made possible through funding by the Department of Cultural Affairs, the Department for the Aging, and the Queens Council on the Arts.
definition of house:
http://www.merriam-webster.com/dictionary/house
definition of guest:
http://www.merriam-webster.com/dictionary/guest
* Seniors Partnering with Artists Citywide (SPARC) is a community arts
engagement program that places artists‐in‐residence at senior centers across the
five boroughs of New York City. Through the program, 50 artists will provide
creative programming for seniors at 48 centers in 2013, presenting free public
events displaying a diverse array of projects this spring and summer. SPARC is a
collaboration among the New York City Department of Cultural Affairs, the
Department for the Aging and five of the City's local arts councils. The program
was developed in 2009 as part of the Mayor's
Age‐Friendly NYC
initiative, and is supported, in part, by funding from the Department for the
Aging.

For more information about SPARC, visit www.nyc.gov/culture